In the colors of the flag
The green and yellow colors on the papaya peel are a perfect match with the Brazilian flag. The shades also help us notice when the fruit is ripe, ready to be eaten.
Irresistible attraction
Papaya's flavor is a unique spectacle. Sweet and juicy, it is recognized anywhere in the world — not unlike the Brazilian charm. Papaya also goes perfectly well with a few drops of lime for a touch of acidity.
Countless possibilities
Papaya's different uses are also part of its charm. In industry, gastronomy, and even as a medicinal and aesthetic ingredient. With such creativity, it is not hard to understand why Brazil loves this fruit so much.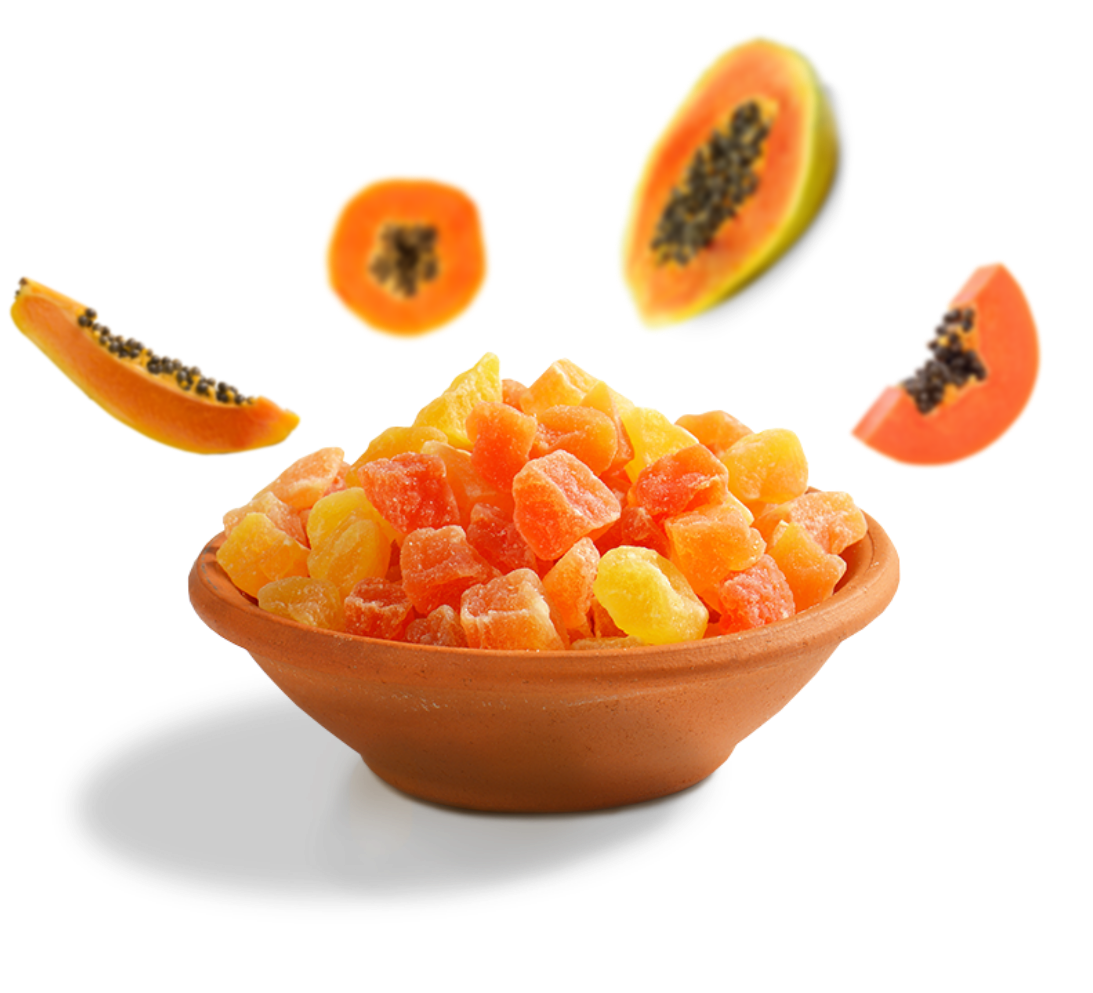 For the people
Brazilians are very sociable and papaya plays a part. A fruit that can be shared by the whole family at breakfast. Also a great addition in salads and hundreds of other recipes.
Happiness all year long
The papaya tree gives us fruits every month of the year. It keeps up with the Brazilian rhythm. It is also continuously exported to the entire world. So it does not matter where you are, any time is a good time to eat fresh papaya.